---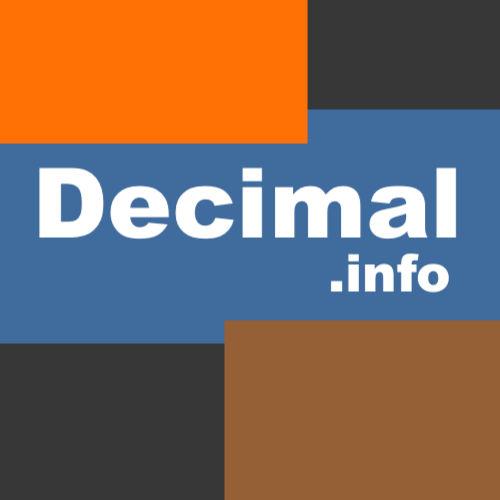 The iOS Decimal App was created in response to requests by visitors to our popular
Decimal
web application. Our visitors wanted a standalone tool that could be used to determine
decimal place value
, in addition to providing access to many of our decimal calculators and converters.
The Decimal app has a lot to offer! We took all of the knowledge from our website to create useful tools, calculators, and converters related to decimals.
This app can show you decimal place names and values. It can also round decimal numbers to one or two decimal places.
Furthermore, the Decimal App can solve common decimal-related math problems. For example, it can turn a decimal number into a percent or a fraction. This app can also convert decimals into other number systems, like hexadecimal and binary.
The app does not include subscription fees, In-App purchases, tracking, or ads. You just get full and complete access to all 10+ decimal tools, decimal calculators, and decimal converters.
The app does not require an Internet connection, so you can use it anytime and anywhere. The app is intuitive, clutter-free, fast to operate, and easy to use. We hope that the Decimal App will become one of your favorite math apps.
The app is self-explanatory, but you are welcome to
contact us
with questions and suggestions.

---
Copyright
|
Privacy Policy
|
Disclaimer
|
Contact